Business Resource Center
The Otsego County Chamber of Commerce is focused on supporting businesses and fostering economic growth, job creation, job retention, and greater business success in Otsego County by collaborating with a variety of partners to provide support to businesses in the various aspects of business process by assisting them with, or connecting them to, the appropriate agencies, programs and resources that will help them sustain and grow their business.
The Chamber is your resource for guidance, capacity building information, business solutions, referrals, and training opportunities for new and existing businesses. We are here to support and empower businesses to build and strengthen their business capability and sustainability and the economic vitality of Otsego County. The

Chamber is a collaborative partner with SCORE, a nonprofit association dedicated to helping small businesses get off the ground, grow and achieve their goals through education and mentorship. If you would like a mentor, contact the Chamber office at (607) 432-4500.
---
Explore the following topics where you will find links to local resources as well as state and federal resources. We have also researched and found the best articles, printable resources and free webinars to help you succeed in business.
Hiring, Staffing and Employee Management
Money Management, Financial Planning & Investments
Licensing, Legal Requirements and Regulations
Patents, Copyrights and Trademarks
Technology, Websites, and Social Media for Business
Veterans and Minority Owned Business Resources
Women Owned Business Resources
Associations Supporting Small Businesses
---
UPCOMING Webinars and Training Opportunities
Is the cost of training weighing down your business? Use On-the-Job Training to help cover the costs.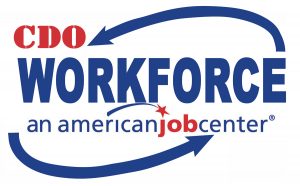 The CDO Workforce New York One-Stop System has On-the-Job Training (OJT) Funds available. The OJT funding provides companies with an incentive to hire and train individuals who lack the specific skills or experience for a job. This program is for full-time (at least 32 hours per week) employment and cannot be used for seasonal, commission, or 1099 employment opportunities. OJT contracts can be written between $1,000 to $2,000 per trainee depending on amount of training provided. Eligible OJT Candidates are unemployed workers. Reimbursement is 50% of newly hired employee's regular wage rate. For more information regarding grants and other CDO Workforce Business Services contact:
Tylena Daniels at (607)334-2201 X 128; Tylena.Daniels@labor.ny.gov OR
April Feyh at (607) 561-7550; deloetaf@stny.rr.com
---
Small Business Training Program
Are you starting a business? Are you already in business and need an entrepreneurial "tune-up"? This training program is for you. Strengthen your opportunities for business success with our 20-hour program. Learn from the experts how to build your idea into a profitable venture. The classes take place on three (3) consecutive Wednesdays. Each session is a full day of classroom training from 9:00 am-4:30 pm with a one-hour break for lunch. All three sessions are included in the price of $75.
An SBDC Certificate of Completion will be awarded at the end of the three sessions. This certificated program is a requirement of the Otsego County and City of Oneonta Microenterprise Grant Programs.
---
For more information on the next training, contact: Michelle Catan at (607) 435-8228 ; mcatan@binghamton.edu
New York Small Business Facts
Small businesses make up 99 percent of all New York businesses.
Firms with 1-4 employers actually created more net new jobs than large businesses lost.
More than 2 million small businesses in New York – 7.2% of the national total – are located in every region, community and neighborhood of the state.
Small businesses employed 51.4% of New York's non-farm, private-sector workforce in 2008.
In 2012, New York ranked third in the U.S. in the value of exports by small businesses – more than $79 billion, or 5.1% of all US exports. Exports increased 34.8% from 2009 to 2012.
There are 537,838 minority-owned businesses and 594,492 women-owned businesses in New York, many of them small businesses.