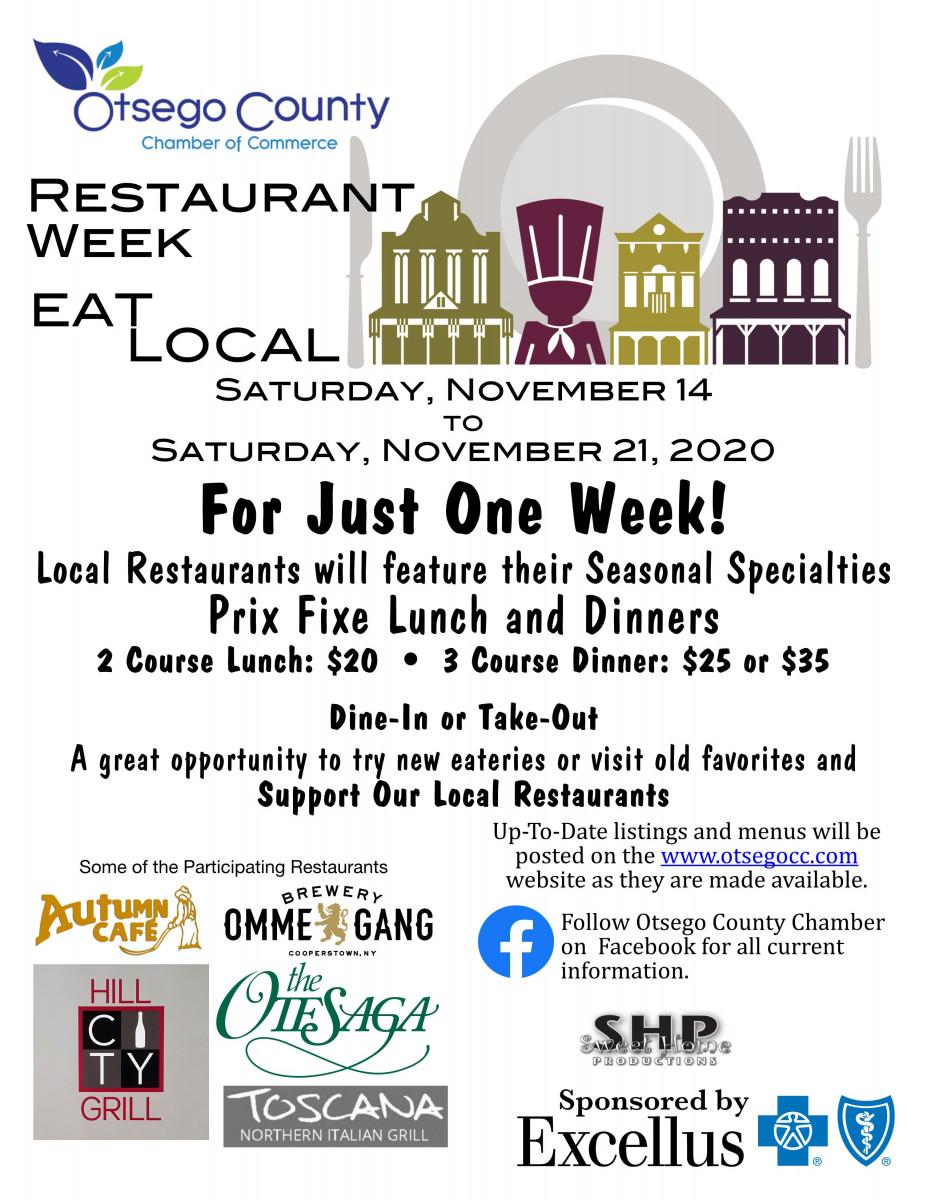 A fantastic way to begin the Season of Giving- Eat at local restaurants who are participating in the Eat Local Restaurant Week Event- they will offer prix fixe lunches and/or dinners the whole week, highlighting their specialties for you to enjoy. The prices are reasonable so you can dine out several times to experience all that the region has to offer.
Visit your favorites or try something new- Menus will be posted and the focus is on local seasonal culinary delights.
This is a great Opportunity to Support our Local Restaurants- Be sure to tell them you came in for Restaurant week.
Let them know you are glad they are here!