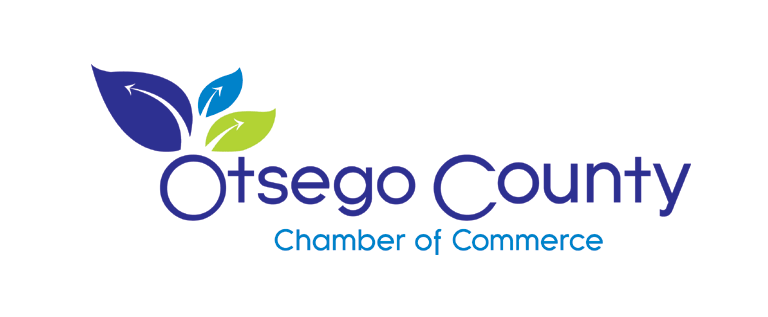 Dear Members,
A.O. Fox Hospital Open House / Business After Hours on Wednesday, November 6, 2013
Join us for a Business After Hours at A.O. Fox Hospital as they share the 2nd phase of the Gold Standard of Patient care campaign.  This event will take place on the 1st floor west wing of the hospital on Wednesday, November 6th  from 4:30pm – 6:30pm.   RSVP by contacting Shelly Giangrant, Vice President Member Services at [email protected] or by calling (607) 432-4500 ext. 207.
Otsego County Economic Development Summit II
"ED Structure, Regional Focus & Priority Projects – An Action Agenda".  This event takes place on November 14th, 2013 at the Foothills Performing Arts & Civic Center from 7:00am to Noon and is hosted by Senator James L. Seward in cooperation with the Otsego County IDA, Otsego County Development Corporation, Otsego County Chamber of Commerce and Citizens' Voice. Please RSVP by contacting Shelly Giangrant, Vice President Member Services at [email protected] or by calling (607) 432-4500 ext. 207 if you are interested in attending.

FOR IMMEDIATE RELEASE                                             CONTACT:    Carol LaFleur
Cooperstown, NY                                                                                           518-533-7880
October 23, 2013                                                                                            [email protected]
—————————————————————————————————————————-
INAUGURAL 5K DONOR DASH/WALK SET FOR CLARKE SPORTS CENTER
Event to raise funds for kidney disease and organ donation
October 23, 2013:  The Northeast Kidney Foundation announced today that it will hold an inaugural 5L Donor Dash and Kidney Walk at the Clarke Sports Center on November 10. The event will raise funds for kidney disease while also honoring donor families and living donors.  Patients, family members, clinical professionals and members of the public are invited to participate.
Kidney disease is a major health problem affecting 59% of the adult population.  It can develop silently for years, with no noticeable symptoms, and there are 95,000 people across the country waiting for a kidney transplant.  "It's important to bring awareness in our local community," said Steve Bieritz, owner of the Bieritz Insurance Agency and member of the Board of Trustees for the Foundation.  "Events like these not only educate the public, but raise necessary funds to support local services."  Bieritz, himself a kidney transplant recipient, will be on hand with his own team of walkers and runners, and invites the community to come out, show support, and take a walk or a run for a good cause!
Registration opens at 10 am and the event will kick off at 11.  Runners will lead, followed by walkers.  There will be refreshments, some kid's activities, and an award ceremony.  Registration fee is $20 in advance, $25 day of and includes a t-shirt and water bottle.  Participants can raise additional funds to support the Foundation's mission.
The event is sponsored by Bassett Healthcare, Bieritz Insurance Agency, Bank of Cooperstown and the Clarke Sports Center.  "Funds raised at this event will help support patient programs and free kidney screenings – early detection is so important," said Rachel Rosen, MD, Chief of Nephrology at Bassett Healthcare and also a Foundation board member.
Registration is open online at www.healthykidneys.org or by calling 800-999-9697 ext 3.  You can also email [email protected]
##
The Northeast Kidney Foundation is a 501C3 charitable organization whose mission is to improve the quality of life of those with kidney disease and related conditions, to increase organ donation, and to empower those we serve to be effective advocates for better healthcare at the local, state and federal levels.  For information on our programs and services, visit www.healthykidneys.org.
Dear Fellow New Yorker,
Hundreds of business leaders and CEOs from around the globe came together today for the official launch of START-UP NY – the most ambitious economic development program in New York State's recent history. This game-changing initiative, starting today, will create tax-free zones to attract and grow new businesses across the state.
START-UP NY seeks to accelerate entrepreneurialism and job creation across the state on a large scale, with a particular focus on Upstate New York.
In a tax-free environment, no one can match what New York has to offer. We are leveraging our world-class SUNY system and prestigious private universities to partner with new businesses, providing direct access to advanced research, development resources, experts in high-tech and other industries, and all with zero taxes for ten whole years.
Click here to learn more about START-UP NY.
Businesses that are looking to startup or expand, and most importantly create jobs, should look no farther than the Empire State. Visit www.startup-ny.com to learn more about the program, find answers to frequently asked questions, and search for eligible space.
START-UP NY continues the Governor's steadfast commitment to creating jobs and growing the economy.
New York is rising once again.
Sincerely,
The Office of the Governor