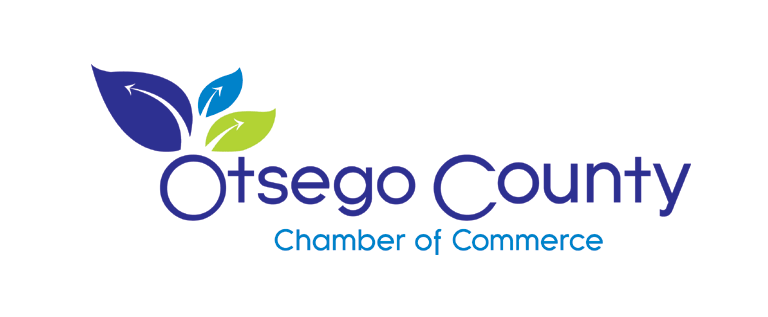 Dear Members,
Election Day 2013- Get Out to Vote! The Otsego County Chamber of Commerce encourages all of our members and their employees to get out and vote this Election Day, Tuesday, November 5th 2013!
A.O. Fox Hospital Open House / Business After Hours on Wednesday, November 6, 2013
Join us for a Business After Hours at A.O. Fox Hospital as they share the 2nd phase of the Gold Standard of Patient care campaign.  This event will take place on the 1st floor west wing of the hospital on Wednesday, November 6th  from 4:30pm – 6:30pm.   RSVP by contacting Shelly Giangrant, Vice President Member Services at [email protected] or by calling (607) 432-4500 ext. 207.
Otsego County Economic Development Summit II


"ED Structure, Regional Focus & Priority Projects – An Action Agenda".  This event takes place on November 14th, 2013 at the Foothills Performing Arts & Civic Center from 7:00am to Noon and is hosted by Senator James L. Seward in cooperation with the Otsego County IDA, Otsego County Development Corporation, Otsego County Chamber of Commerce and Citizens' Voice. Please RSVP by contacting Shelly Giangrant, Vice President Member Services at 

[email protected]

 or by calling (607) 432-4500 ext. 207 if you are interested in attending.
"Suddenly There Were Leaves" Book Signing
Main View Gallery & Studio artists will hold a reading and book signing for "Suddenly There Were Leaves" at The Green Toad, 198 Main St., Oneonta, NY on Saturday, November 9 from 1-2 pm.  Readings will begin at 1:00 pm followed by the book signing.
"Suddenly There Were Leaves" offers poems written by nine Main View Gallery artists during winter writing workshops led by Bertha Rogers over a period of five years and a collection of artwork created by Main View Gallery artists over the past eight years. In a review of "Suddenly There Were Leaves," Robert Bensen, Director of Writing and Professor of English at Hartwick College and author of "Orenoque, Wetumka, and Other Poems," noted "The poems and pictures, deft and direct, surprise with sudden insight and connection."  Contributors to the anthology include Maria Brockmann, Vincent Devine, Marni Jamieson, Monica Maraglio, Linda McCord, Jennifer Melchionne, Yvonne Schreiber, Mark Stafford and April Todd.  The newly published anthology is edited by Rogers and published by Bright Hill Press.
"Suddenly There Were Leaves" is available for purchase at The Green Toad and Main View Gallery & Studio.  Hours for the gallery are M-W, F 8-4 pm; Th 8-7 pm; and by appointment. For more information, visit www.mainviewgallery.org or call 607-432-1890.  Main View Gallery & Studio is a program of The Arc Otsego. The Arc Otsego, a private, not-for-profit organization, is a chapter of NYSARC, Inc., and a member of The Arc of The United States.

FOR IMMEDIATE RELEASE                                             CONTACT:    Carol LaFleur
Cooperstown, NY                                                                                           518-533-7880
October 23, 2013                                                                                            [email protected]
—————————————————————————————————————————-
INAUGURAL 5K DONOR DASH/WALK SET FOR CLARKE SPORTS CENTER
Event to raise funds for kidney disease and organ donation
October 23, 2013:  The Northeast Kidney Foundation announced today that it will hold an inaugural 5L Donor Dash and Kidney Walk at the Clarke Sports Center on November 10. The event will raise funds for kidney disease while also honoring donor families and living donors.  Patients, family members, clinical professionals and members of the public are invited to participate.
Kidney disease is a major health problem affecting 59% of the adult population.  It can develop silently for years, with no noticeable symptoms, and there are 95,000 people across the country waiting for a kidney transplant.  "It's important to bring awareness in our local community," said Steve Bieritz, owner of the Bieritz Insurance Agency and member of the Board of Trustees for the Foundation.  "Events like these not only educate the public, but raise necessary funds to support local services."  Bieritz, himself a kidney transplant recipient, will be on hand with his own team of walkers and runners, and invites the community to come out, show support, and take a walk or a run for a good cause!
Registration opens at 10 am and the event will kick off at 11.  Runners will lead, followed by walkers.  There will be refreshments, some kid's activities, and an award ceremony.  Registration fee is $20 in advance, $25 day of and includes a t-shirt and water bottle.  Participants can raise additional funds to support the Foundation's mission.
The event is sponsored by Bassett Healthcare, Bieritz Insurance Agency, Bank of Cooperstown and the Clarke Sports Center.  "Funds raised at this event will help support patient programs and free kidney screenings – early detection is so important," said Rachel Rosen, MD, Chief of Nephrology at Bassett Healthcare and also a Foundation board member.
Registration is open online at www.healthykidneys.org or by calling 800-999-9697 ext 3.  You can also email [email protected]
The Northeast Kidney Foundation is a 501C3 charitable organization whose mission is to improve the quality of life of those with kidney disease and related conditions, to increase organ donation, and to empower those we serve to be effective advocates for better healthcare at the local, state and federal levels.  For information on our programs and services, visit www.healthykidneys.org.
Red Cross Training First Aid/CPR/AED  at AO Fox Nursing Home in Oneonta.  Here are the upcoming dates and times:
Sat. Nov 16th              9am – 3pm
Sat. Dec. 7th                9am – 3pm
We are offering Adult & Pediatric First Aid/CPR/AED on those dates and also some lesser components of the course if participants do not wish to make a full day of it.  Registration is accomplished thru a toll free number or our website:
or