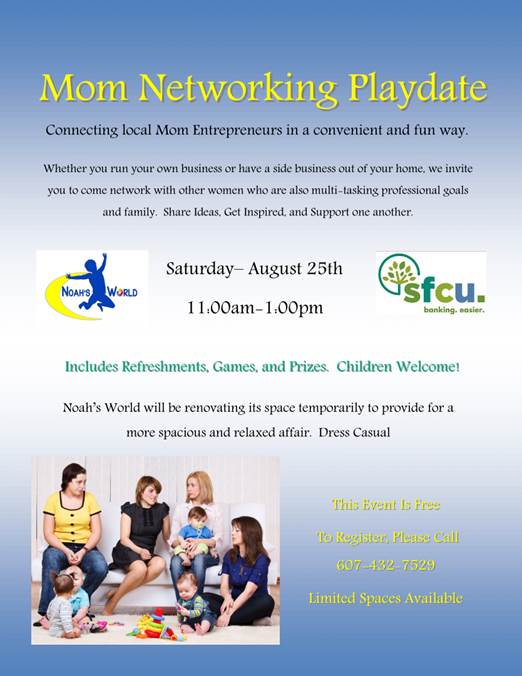 Dear Members,
We have another opportunity for our City of Oneonta Main Street businesses, we would like to invite business owners to another information session, this will be our third session offered to help spread the word related to the Downtown Oneonta Improvement Fund on Wednesday, August 15, 2018 at 9:00a.m. to the Chamber offices located at 189 Main Street 5th floor Oneonta. Joining us at this meeting will be Elizabeth Horvath, Senior Project Manager from Delaware Engineering. The purpose of this meeting is to discuss the City of Oneonta Downtown Improvement Fund. This grant program developed for the City of Oneonta is to provide property and business owners a flexible funding mechanism to improve properties located within the Downtown DRI boundaries ( see the map on the City's website, http://www.oneonta.ny.us/departments/community-development/authentically-oneonta).   The deadline for any signage applications is coming up on August 31, 2018. If you are interested in learning more and participating in the program, we encourage you to attend this meeting. If you are unable to attend but still would like to participate, individual meetings can be scheduled. Please RSVP by Tuesday, August 14, 2018 to Barbara Ann Heegan at (607) 267-4010 Ext. 103 or by e-mail [email protected]
FOR IMMEDIATE RELEASE
August 13, 2018
Contact: Jeff O'Handley, (607) 282-4087, [email protected]
Press Release: OCCA sponsors hike, energy lecture
(COOPERSTOWN) – Otsego County Conservation Association is hosting two events during the week of August 20.
On Wednesday, August 22, the Be Informed! Lecture Series continues with Heat Smart Otsego. Bennett Sandler, Campaign Director for Heat Smart Otsego, will introduce participants to energy saving technologies such as ground-source heat pumps, air-source heat pumps, and modern pellet stoves and boilers. These technologies can reduce heating and cooling costs, reduce greenhouse gas emissions, and can reduce the release of dangerous volatile organic compounds. The program will also highlight incentive programs that can help homeowners defray the costs of installing these technologies. The program begins at 6:30pm in the Community Room at the Clark Sports Center, 124 County Road 52, Cooperstown. The Be Informed Lecture Series is a joint program of Otsego County Conservation Association and Mohican Farm, The Clark Foundation.
On Thursday, August 23, OCCA Board member, Trish Riddell Kent and her husband, Steve, lead a walk through the field and creek portion of Robert V. Riddell State Park in Oneonta. In 2005, the Kents donated the land, which had been in the Riddell family for generations, to the state. This easy, 1.5-mile walk will pass through woods, fields and along part of Schenevus Creek, and will include discussion of the property's unique history. The walk begins at 6:30 pm at the main parking area of Riddell State Park, Route 28, Oneonta, just north of I-88 Exit 17.
Both programs are free and open to the public, though pre-registration is appreciated. For more information, or to sign up for the program, visit http://occainfo.org/calendar/.
Founded in 1968, Otsego County Conservation Association is a private, non-profit organization dedicated to promoting the appreciation and sustainable use of Otsego County's natural resources through education, research, resource management, advocacy, planning and practice. For more information, or to donate, visit www.occainfo.org
What is ABLE?  The Stephen Beck, Jr. Achieving a Better Life Experience (ABLE) Act of 2014 allows those with disabilities to save for qualified disability expenses tax free and without the risk of losing benefits from Federal assistance programs.
Eligibility for NY ABLE:  Eligible individuals can open the account for themselves, or a parent or legal guardian may open one on their behalf. An agent of the eligible individual can also open an account under a power of attorney. The eligible individual is the Account Owner and the Beneficiary.
To qualify for NY ABLE, the eligible individual must be a New York resident.
There are two ways to be considered an eligible individual.  Either:
•a disability must be present before age 26, and the individual must be entitled to SSI or Social Security Disability Insurance (SSDI) because of his or her disability, OR
•a disability must be present before age 26 AND AT LEAST ONE OF THE FOLLOWING requirements must be met: •The individual has a written diagnosis from a licensed physician documenting a medically determinable physical or mental impairment which results in marked and severe functional limitations, that can be expected to last for at least a year OR
•The individual is classified as blind (as defined in the Social Security Act), OR has a disability that is included on the Social Security Administration's List of Compassionate Allowances Conditions
Proof of eligibility is not required to open an account. However, eligible individuals should maintain a benefits verification letter, a record of diagnosis or other relevant documents should they need to prove eligibility later.
Qualified Disability Expense:   Is any expenses eligible individuals incur, which relate to their blindness or disability and will be used to maintain or improve their quality of life.
These qualified expenses include:
•Education
•Health and wellness
•Housing
•Transportation
•Legal fees
•Financial management
•Employment training and support
•Assistive technology
•Personal support services
•Oversight and monitoring
•Funeral and burial expenses
We recommend that a record of expenses and payment receipts be saved should they be needed later. If NY ABLE savings are used for non-qualified expenses, the earnings portion of the withdrawal will be treated as income – subject to federal/state taxes, and may be subject to a 10% federal tax penalty.
Have Questions?  Call 1.855.5NY.ABLE (1.855.569.2253) Monday – Friday, 8 am – 8 pm OR visit www.mynyable.org
General Questions visit the ABLE National Resource Center:  www.ablenrc.org