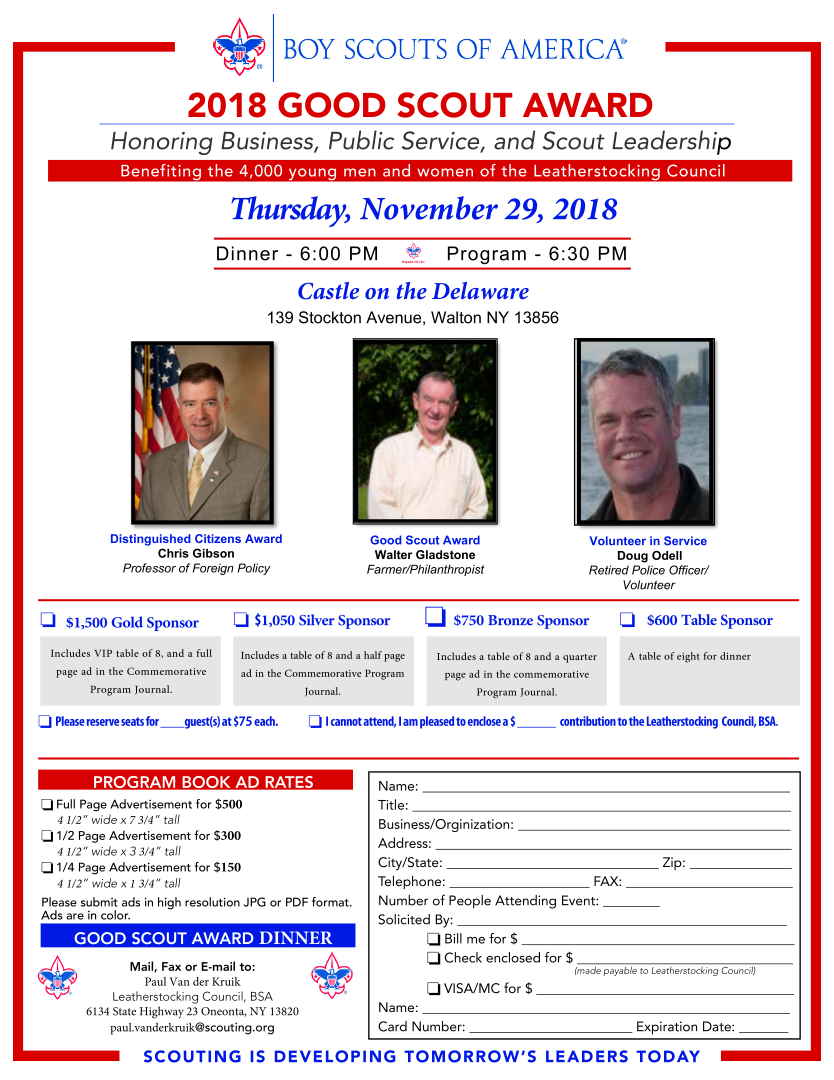 Wishing you all a great joyous start to the Holiday Season hoping all of you had a wonderful Thanksgiving. We are grateful to our members for making Otsego County Great and for everyone doing their part in shopping local this Holiday Season and supporting Small Businesses this past Saturday and Small Businesses every day!
 Join us on Wednesday, November 28, 2018 8:30a.m.  MWBE Certification Process and What To Do Once You're Certified
This seminar was rescheduled due to the inclement weather we had on November 16, 2018.
 Presenters Liam McMahon, SBDC Business Advisor and Darlene Kanuk, SUNY Broome EAP. MWBE certification is more important than ever with Governor Cuomo's goal to reach 30% of state's procurement goal or $2.4 billion dollars with certified MWBE businesses. The process to obtain the MWBE certification is a detailed endeavor that has many layers. The Small Business Development Center and SUNY Broome EAP are here to assist in the process of certification and to guide you in finding those contracts and bids once your certified. This workshop will walk you through the steps to become certified as an MWBE with helpful tips and strategies. It will also show you the opportunities available once you have become certified to find those state, federal, and municipal contract bids.
Seminar held at: Otsego County Chamber/Otsego Now Offices 189 Main Street- 5th floor Oneonta, NY
OPEN TO THE PUBLIC SIGN IN: 8:00 AM Time:  8:30 to 10:30 AM Cost:  $35 per seminar       
THREE EASY WAYS TO REGISTER: ONLINE:  otsegocc.com CALL:  Member Services Administrator  607. 432-4500 Ext. 104 EMAIL:[email protected]
 Newsletter Spotlight on Businesses in Otsego County and Your Holiday Events listing One Stop-The Otsego Chamber invites our members to submit news on their organization to be shared in our print newsletter and e-news on a regular basis. Please send us pictures, anniversaries, awards, events,  Save the Date notices, Ribbon Cuttings, recent promotions, recent expansions and job postings. As we kick off this season of giving thanks we welcome you to share your upcoming holiday events. We will promote these happenings to share with our network of readers and community partners within the Chamber membership on a weekly basis. Please submit your news directly at any time on a regular basis to [email protected].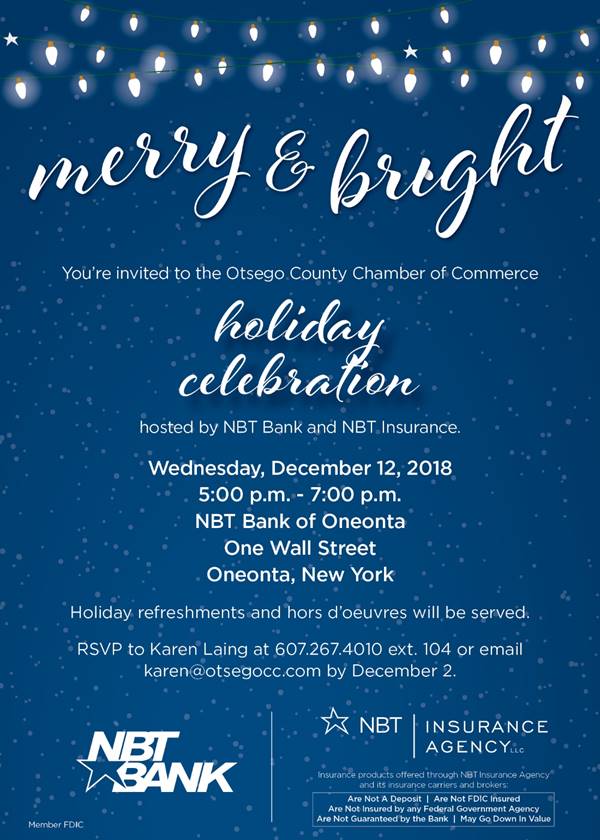 Check out CADE new Job Posting for Senior Program Manager for Farm and Food Business Development