Dear Members,
Coughlin and Gerhart, LLP will be addressing all of these new developments at its Labor & Employment Law Update on October 17, 2018 at the Doubletree Hotel in Binghamton. Please see attached seminar flier for more details to sign up to attend.
All Employees Working in New York State Must Receive Sexual Harassment Training
Governor Andrew M. Cuomo today announced the release of finalized materials and guidance on New York's new sexual harassment prevention laws, following a public comment period that began August 23. The state received and reviewed hundreds of constructive and substantive comments from a wide range of individuals, advocates, industries, worker groups, employers and business organizations.
"While the federal government repeatedly ignores the voices of women speaking out against the scourge of sexual violence, in New York we are taking action," Governor Cuomo said. "We are doing everything in our power to crack down on sexual harassment and ensure inappropriate workplace conduct is addressed swiftly and appropriately. These common sense policies will help employees and employers know their rights and responsibilities and help enforce the strongest anti-sexual harassment package in the nation."
"The images of Anita Hill flashed before the nation this week were a stark reminder that for far too long, women have endured workplace harassment," said Lieutenant Governor Kathy Hochul. "As a rare woman in elected office, I know more can be done to change the culture and create an environment where women can come forward and be believed. That's what we are doing in New York with these nation-leading initiatives that will ensure the security of victims and a safe environment for all employees in the workplace. These guidelines and training programs will be made available to employers across the state, building on our efforts to strengthen equal opportunity in the workplace."
Secretary to the Governor and Chair, New York State Council on Women and Girls, Melissa DeRosa said, "Across the nation, women are bravely stepping up and speaking out about sexual harassment and abuse. In New York, we are listening, and we are leading the way forward. New York's sexual harassment laws are the strongest in the nation to combat sexual harassment and take direct aim at the culture of secrecy, dominance and power inequality that allowed sexual harassment to thrive."
On April 12, Governor Cuomo signed into law the FY 2019 New York State Budget, which includes the nation's strongest and most comprehensive sexual harassment package. This package was a signature proposal from his 2018 Women's Agenda for New York: Equal Rights, Equal Opportunity. The new law
·        Prohibits employers from using a mandatory arbitration provision in an employment contract in relation to sexual harassment; 
·        Requires officers and employees of the state or of any public entity to reimburse the state for any state or public payment made upon a judgment of intentional wrongdoing related to sexual harassment;
·        Ensures that nondisclosure agreements can only be used when the condition of confidentiality is the explicit preference of the victim; and
·        Amends the Human Rights Law to protect contractors, subcontractors, vendors, consultants or others providing services in the workplace from sexual harassment in the workplace.
·        Establishes minimum standards for sexual harassment prevention policies and training.  All employers operating in New York State are required to either adopt and use the State's model policy and training as-is, or to use the models as a basis to establish their own policy and training. All employees working in New York State must receive sexual harassment training by or before October 9, 2019.
The following items are being released today:
·        Updated website with resources for employers, employees, state contractors and targets of sexual harassment
·        Updated model sexual harassment prevention policy
·        Updated model sexual harassment complaint form
·        Updated model training (script book and PowerPoint presentation)
·        Updated minimum standards for sexual harassment prevention policies and trainings
·        Updated FAQs
Toolkits for employers and employees and a sexual harassment prevention policy poster are also being made available.
The training and policy materials are being made available in Word and PowerPoint, where applicable, to allow for employer customization. Additionally, the State will be translating these materials into Spanish, Chinese, Korean, Russian, Italian, Polish, and Haitian-Creole, and creating a video training, all of which will be released in the near future online at: www.ny.gov/programs/combating-sexual-harassment-workplace.
The state will offer both in-person and webinar training sessions to help employers understand the new requirements. A schedule of these events will also be announced in the near future online at: www.ny.gov/programs/combating-sexual-harassment-workplace, where visitors may add their name to the list to receive future updates about the state's sexual harassment prevention policy.
These actions build on the Governor's record of increasing ensuring equal opportunity in the workplace. In April, the Governor advanced legislation designed to put New York on track to close the gender wage gap by prohibiting all public and private employers who do business in New York State from asking prospective employees about their salary history and compensation. That legislation built on two executive orders signed by the Governor last year which prohibited state entities from evaluating candidates based on wage history and required state contractors to disclose data on the gender, race and ethnicity of employees – leveraging taxpayer dollars to drive transparency and advance pay equity statewide. 
In 2017, Governor Cuomo directed the Department of Labor to study the causes, scope and economic impact of the gender pay gap in New York State and issue policy recommendations to help close it. The report, available here, outlines the state of the gender pay gap in New York, including its scope across the economic spectrum and throughout each region of the state. 
"Sexual harassment comes in many forms – both blatant and insidious. And since any conduct of a sexual nature that makes an employee uncomfortable has the potential to be sexual harassment, we must constantly be exploring ways to prevent it," said New York State Labor Commissioner Roberta Reardon. "By developing this robust package of guidelines we are building on New York State's record of ensuring equal opportunity in the workplace and improving the lives of all workers."
Division of Human Rights Commissioner Helen Diane Foster said, "Now public and private employers have concrete guidance on how to approach sexual harassment complaints. But more importantly, sexual harassers can no longer hide behind mandatory arbitration and non disclosure agreements."
For additional information and resources, please visit: www.ny.gov/programs/combating-sexual-harassment-workplace. Please see attached additional information.
Sunday, October 14th @ 3:30 pm
Catskill Valley Wind Ensemble
Conducted by Scott Rabeler & Andrew Pease
Fall for Fall Concert
"Featuring Music of the Season—Yosemite Autumn, City Rain—and More!" 
Free and open to the public compliments of St. James' Retirement Community
located at 9 St. James' Place, Oneonta
Refreshments will be served
All are welcome!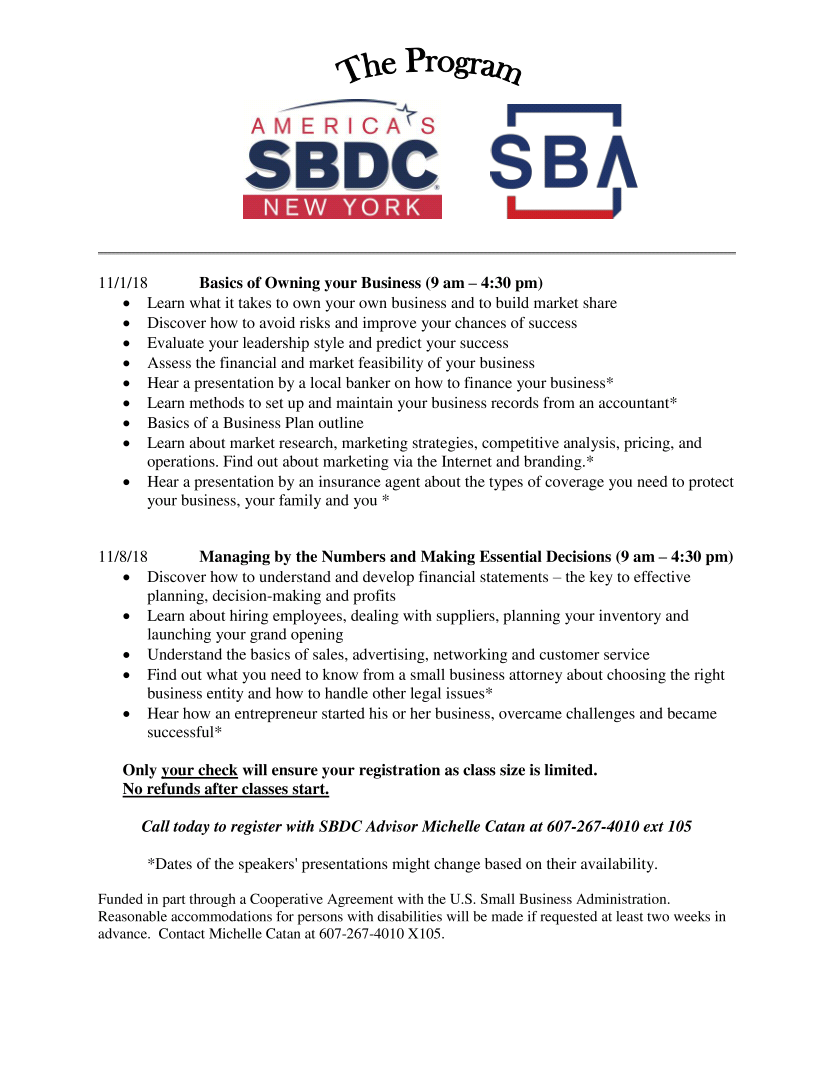 [email protected]455A8.954068C0">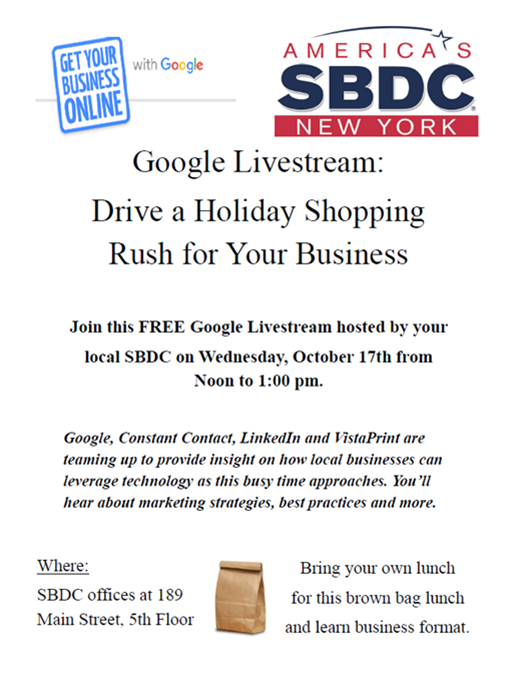 Heat Smart Otsego Kickoff event set for Foothills
(ONEONTA)—Otsego County Conservation Association (OCCA) is formally launching the first annual Heat Smart Otsego Campaign on October 17 at 6:30pm. The event will take place at Foothills Performing Arts Center in Oneonta.
The event will feature guest speaker, Jay Egg. The founder of EggGeothermal, Egg will discuss the basics of geothermal, and examine how far geothermal can go towards a renewable energy future.
"We're very excited to have Jay Egg join us," said Bennett Sandler, Heat Smart Otsego's Campaign Director. "He is a nationally-recognized voice in the geothermal industry."
Sandler will also present detailed information on all aspects of the Heat Smart Otsego campaign, providing an introduction to the technologies as well as information on pricing and incentives available to those that install these technologies.
"The time to kick the fossil fuel habit is now," said Sandler.
Funded by a grant from the New York State Energy Research and Development Authority (NYSERDA), Heat Smart Otsego will introduce renewable heating and cooling technologies to building owners across Otsego County.  These technologies include air source heat pumps, ground source heat pumps (geothermal), pellet stoves and modern wood boilers with thermal storage. Attendees will have the opportunity to sign up for free home visits from any of the selected installer partners as well as a free energy audit as a first step toward evaluating the most cost-effective, energy saving option for their home or business.
"People are always surprised at how much they can save from making envelope improvements," Sandler said.
The Heat Smart Otsego Kickoff Event is free. For more information, contact Campaign Director Bennett Sandler at (607) 435-1364 or [email protected].
Heat Smart Otsego is funded through the middle of 2021 by the Clean Heating and Cooling Community Campaign initiative, which is administered by NYSERDA.  The initiative supports Governor Andrew M. Cuomo's ambitious clean energy goal to reduce greenhouse gas emissions 40 percent by 2030 and 80 percent by 2050.
Founded in 1968, Otsego County Conservation Association is a private, non-profit organization dedicated to promoting the appreciation and sustainable use of Otsego County's natural resources through education, research, resource management, advocacy, planning and practice. For more information, or to donate, visit www.occainfo.org.