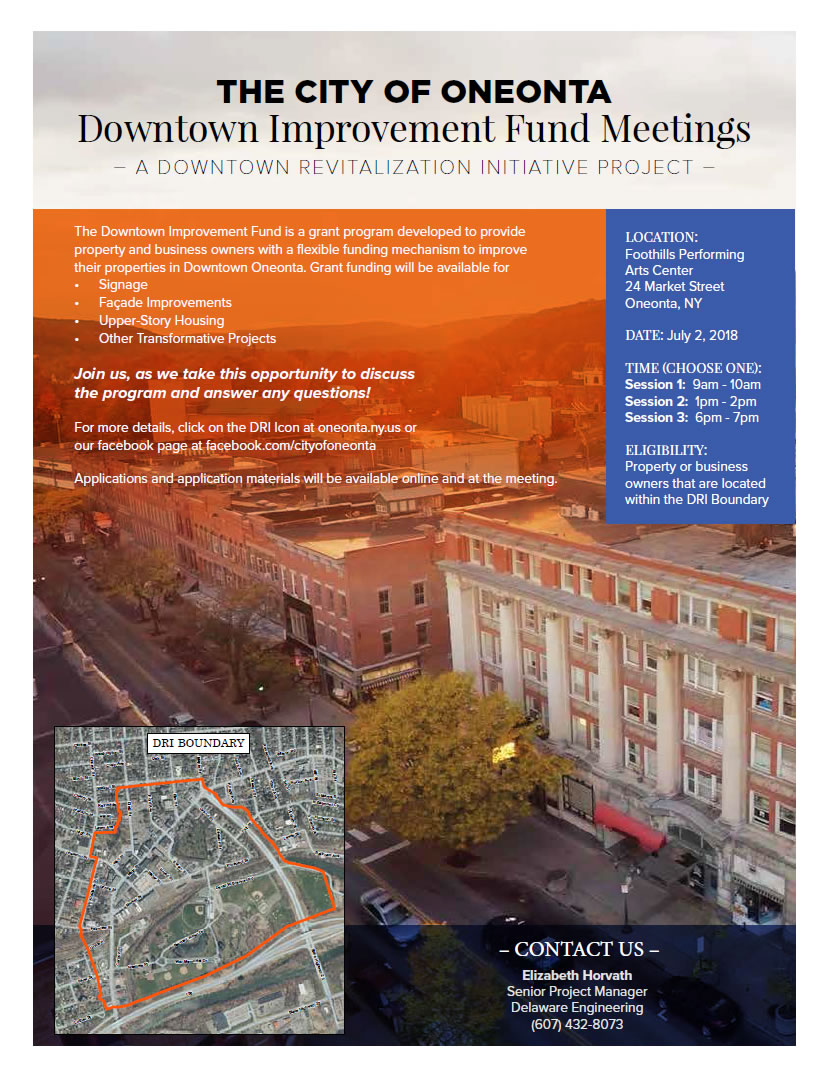 Dear Members,
Our Spring/Summer issue of Otsego Smart Growth newsletter attached catches up with our chamber members and offers opportunities for members to share their stories. Please send us ongoing your stories for future publication which is sent to our members digitally and by mail. The more stories we receive the more we can offer these publications to promote our members. We look forward to seeing our members at some upcoming events listed below:
Otsego Chamber, Otsego Now and SBDC to offer existing businesses opportunity to meet in person to discuss Business Development ideas for businesses wishing to expand. The team will offer our resources to help assist businesses looking for next steps of how to get started and what resources might be available.
When: Tuesday, June 26, 2018 8:30a.m.-10:00a.m.
Location: Otsego Now Offices 189 Main Street Suite 500, Oneonta, NY 13820
RSVP by Monday June 25 to: Barbara Ann [email protected]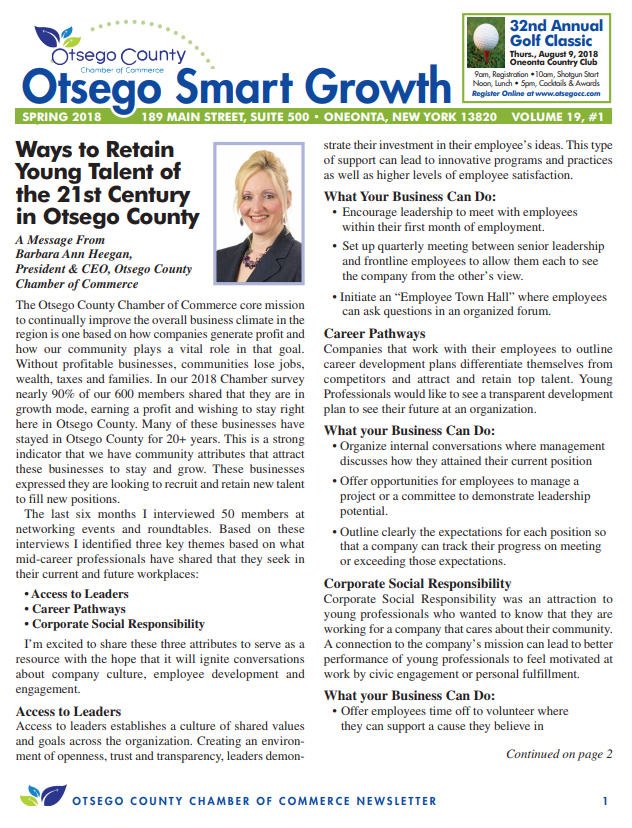 ​ 

Otsego-Smarth-Growth.pdf