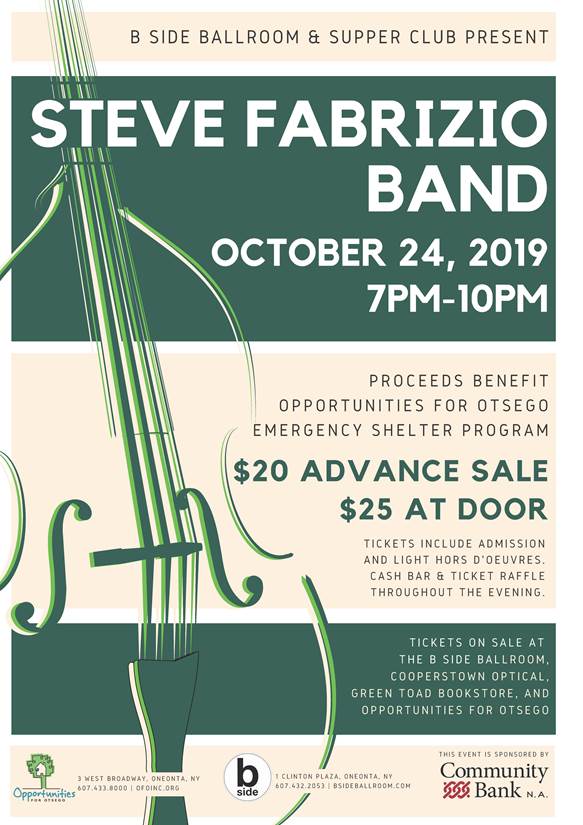 Dear Members,
We are excited to share an event that will be take place today October 8 starting at 4:30p.m.-6:30p.m. at the Foothill Performing Arts Center for Catskill Area Hospice and Palliative Care. See details attached and below.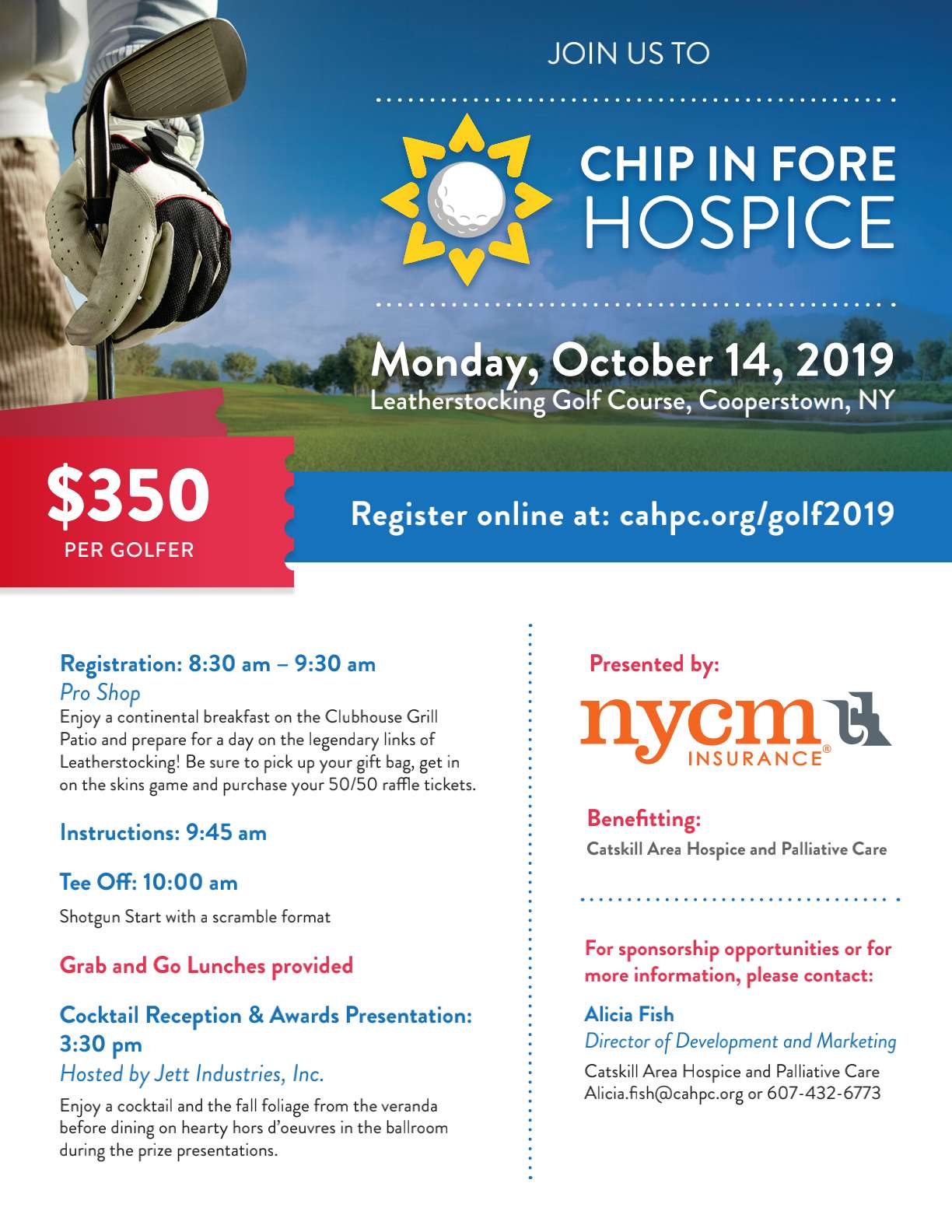 Otsego County Chamber to host NYS Mandated Anti-Harassment Policies and Sexual Harassment Training Wednesday, October 9, 2019 1:00p.m. at Northern Eagle Beverages
Under Section 201-G, New York State mandates ALL employers (with as few as one employee) to adopt a sexual harassment prevention policy as well as to train ALL employees on sexual harassment prevention.  The policies were to be in place by October 9, 2018.  Initial trainings must be completed by October 9, 2019 and then annual thereafter.  Trainings for employees and managers/owners are not the same.  Managers and Owners have additional responsibilities and they must be trained on these. The policies and trainings have minimum requirements as outlined in Section 201-G. 
Please join chamber member, Pinnacle Human Resources, LLC for the training for Managers and Owners.  This interactive training will go through the minimum requirement set out by this law as well as best practices to strengthen your company practices.  Pinnacle Human Resources will also identify areas that must be customized for your individual company.  You will leave this training with the confidence that you have been trained and you will be able to facilitate the required training for your employees.
Seminar held at: Northern Eagle Beverages, Inc.
41 Browne Street
Oneonta, NY     13820
Time:  1:00PM to 3:00PM Cost:  $35 for Seminar with materials and certificate of completion.       
Register with Barbara Ann Heegan  607. 432-4500 [email protected]
Friendly Reminder Now Accepting Annual Small Business Awards Nominations  
The Otsego County Chamber's Small Business Banquet has grown to become one of the region's most important events, recognizing small businesses that have sustained the workplace and the community. This year the Small Business Banquet will be held on Thursday, November 21, 2019 at The Otesaga Hotel and Resort in Cooperstown. In this season of gratitude, let us thank worthy small businesses for their contributions to the region and celebrate their commitment to excellence. We invite you and members of the public to offer your nominations for two prestigious awards.
Attached is the nomination form with past award recipients recognized. The Special Projects Committee of the Chamber looks forward to receiving these nominations by Friday, October 11, 2019.
10.24.2019 – Steve Fabrizio Band at B Side Ballroom & Supper Club: Enjoy an evening out to support Opportunities for Otsego's emergency shelter program. Admission includes music from 7:00PM-10:00PM and light hors d'oeuvres. Ticket raffles and cash bar throughout the night. Tickets on sale at the B Side, Cooperstown Optical, Green Toad Bookstore, and Opportunities for Otsego.  $20 Advance sale; $25 at the door.  This event is sponsored by Community Bank NA.

2019-small-business-award-nom-form-004.docx

HeliosCare_invitation-enews_chs090919-4.pdf

Chip_In_Fore_Hospice.pdf