January 29, 2020
Dear Chamber Member,
It is a great time to be a business in Otsego County!  So much is happening and on behalf of the Otsego County Chamber of Commerce Board of Directors your Chamber is advocating for your business needs.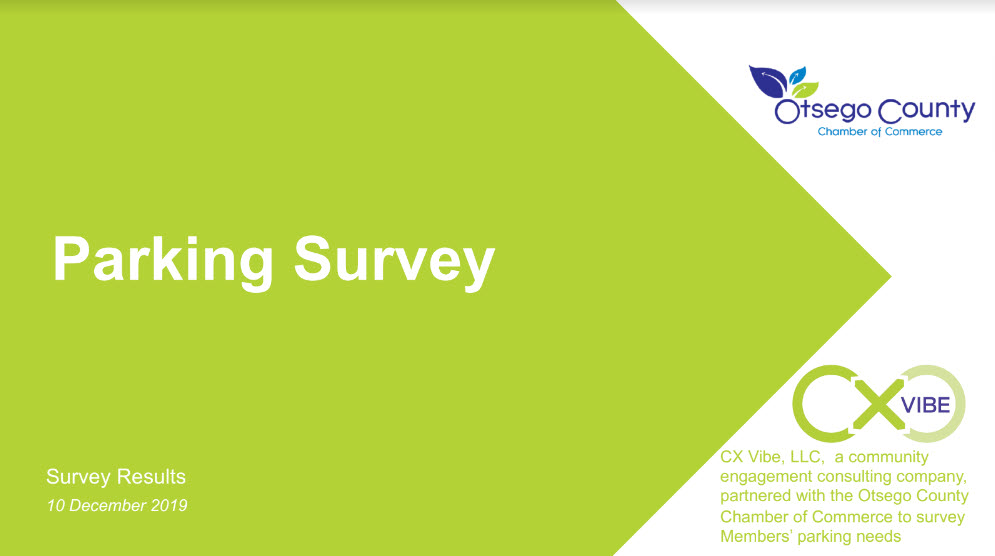 Attached are the following documents for your review:
·        Chamber Letter of Support for the Dietz St.  Artist Loft Project dated November 1, 2019
·        Responses of Parking Survey of Chamber Members that we were able to do within the Chamber's budget without receiving any outside funding to understand our impacted member business needs***
We thank our members who responded.  We look forward to continuing to address Chamber member needs as this process continues.
Very truly yours,
Otsego County Chamber Board of Directors
***45 Chamber members responded to the survey.  This survey was not a scientific survey and its results are informational purposes only.