Dear Members,
Join us on Friday, February 15, 8:30a.m.-10:00a.m. Bagels and Benefits Otsego County Chamber Membership Orientation at Chamber offices 189 Main Street 5th floor
Your Chamber of Commerce offers its members quarterly Member Orientations to become familiar with all aspects of the Chamber and meet new members. Whether you're a new or existing member, these quarterly Member Orientations are a great way to connect with your Chamber and meet a local sponsoring organization each month. For February , Chamber member Fenimore Asset Management is our host.
Through this orientation, you will:
Get an overview of the Chamber and member benefits.

Learn how to best get engaged and take advantage of your membership.

Learn about Chamber programs, events and committees.

Learn about the business resources the Chamber and its partners offer. 

Get an overview of how the Chamber advocates for business interests at the local, state and federal level.

Have the opportunity to network with other business professionals and new members.

Meet seasoned Chamber volunteers to learn how they have gotten involved.

Meet the entire Chamber staff and Member Services Committee Members to learn how we can impact your business.
The orientations are always FREE, but do require an RSVP. Details below to RSVP.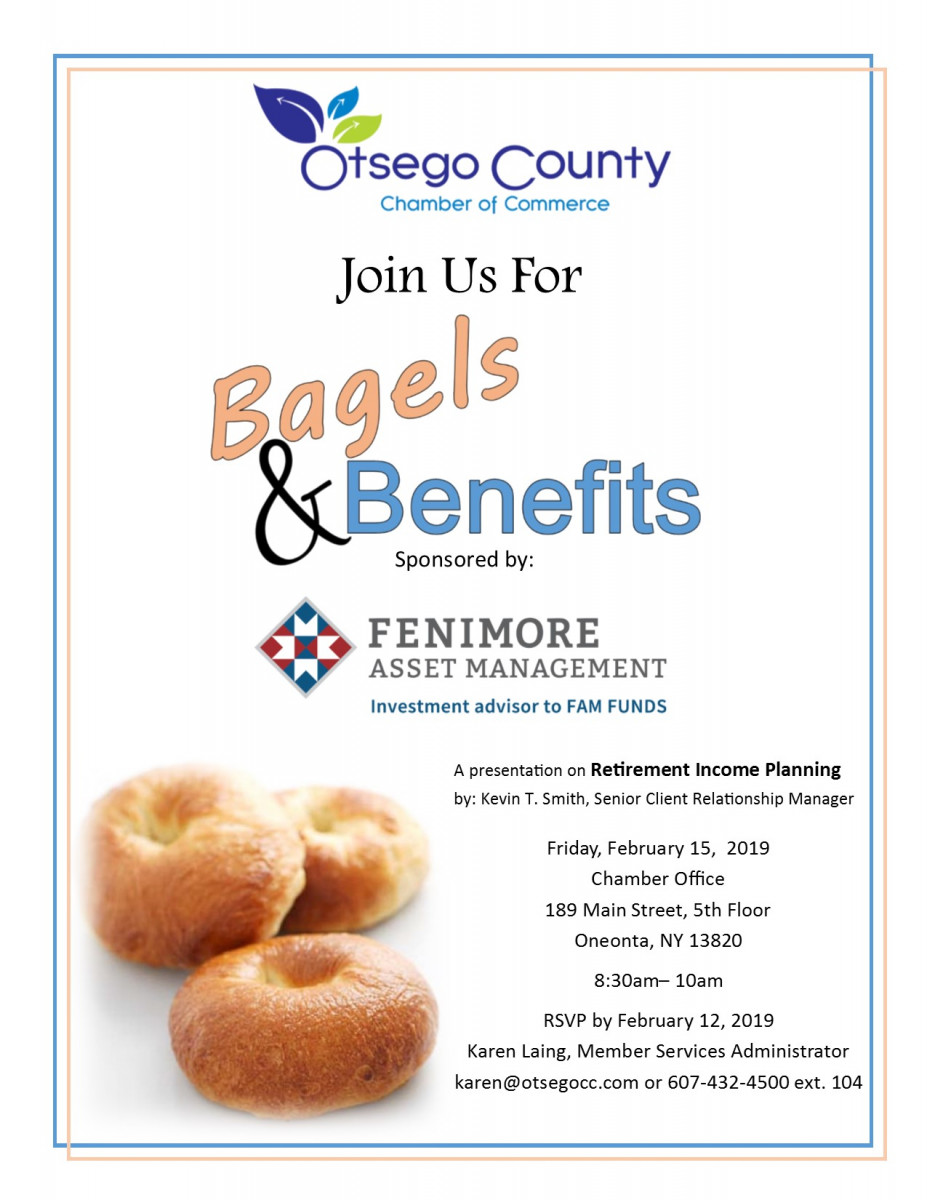 Sharing the ❤️ and the $avings on Valentine's Day. One day only. Save 75% off selected items! No layaway, no holds on sale merchandise. Open 11AM – 6PM with deals that are only available once on items that have never been marked down before.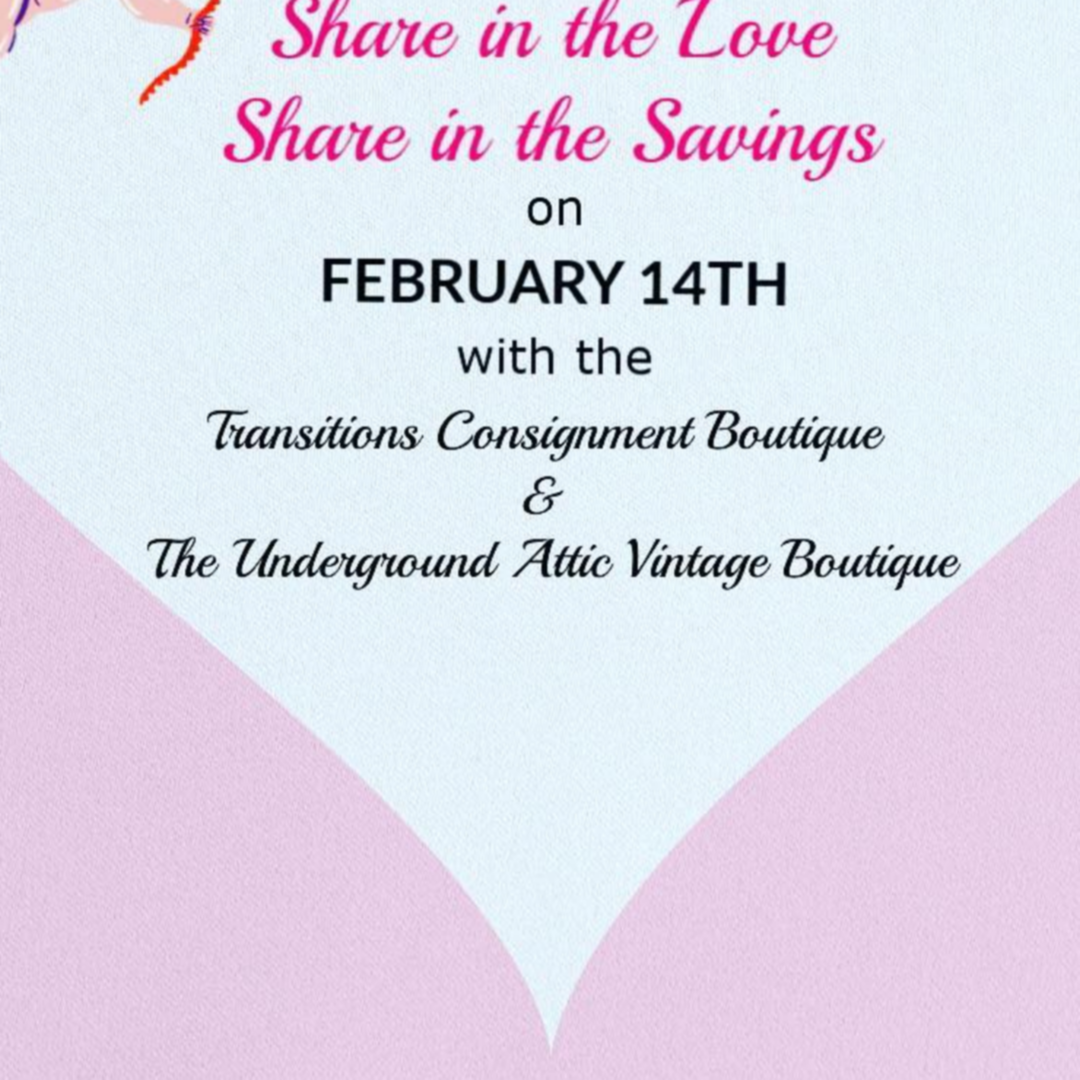 Update from Susquehanna SPCA
Friday, February 15: Feline Low Cost Spay/Neuter Clinic. $60 fee includes spay/neuter with sedation, dewormer, rabies and distemper vaccinations, flea treatment, a nail trim, and an ear clean.  Held in collaboration with Dr. Joan Puritz and Dr. Bret Meckel and open to the public. Call (607) 547-8111, ext. 102. By appointment only; limited availability.
Saturday, February 16: Oneonta Indoor Heart Walk and Health Fair, 10 a.m. to 2 p.m. FoxCare Center, 1 FoxCare Dr., Oneonta.

Walk FoxCare's three-mile course and enjoy more than 40 local vendors and agencies, hands-only CPR training, free fitness classes from FoxCare Fitness, free blood pressure, cholesterol, and glucose checks, free cancer screening kits, free radon testing kits, and meet adoptable cats and dogs! Admission is a donation of $30 or more to the American Heart Association. 

Tuesday, February 19: Volunteer Orientation, 6 p.m. Susquehanna SPCA, 4841 St. Hwy. 28, Cooperstown. All are welcome; no RSVP necessary. Kids under 18 must be accompanied by a parent or guardian. Attendees will receive a guided tour of the facility, learn about shelter operations and explore the different types of volunteer positions available.
To learn more about the Susquehanna SPCA and to view available animals, visit www.thesas.org. For more information on upcoming events and volunteer opportunities, call (607) 547-8111.
HEALTHCARE JOB FAIR
FOXCARE Center, 1 Foxcare Dr., Oneonta, NY 13820
Saturday 2/23/19 11am-2pm
PARTICIPATING BUSINESSES
Bassett Healthcare
Family Planning of South Central NY
UHS Hospitals
The ARC of Delaware County
The ARC of Otsego County
US Care Systems
AO Fox Hospital
Pathfinder Village
Chestnut Rehabilitation and Nursing Facility
UHS Hospitals
NYS Veteran's Home (Oxford)
News from Primary Care Solutions
Owners of Progressive Primary Care Solutions, Kathryn Murdock and Carolyn O'Reilly, have teamed up with Phil Konstantine at Clinton Plaza Laundry in Oneonta to launch the first Otsego County Laundry Love program this February.  Murdock and O'Reilly's vision is to have their company launch and sustain three Laundry Love locations in Otsego County in 2019. 
According to Laundrylove.org, "Laundry Love is a neighboring movement that partners with groups, schools and local laundromats to wash the clothes and bedding of low-income and/or no-income families and individuals."  
"Clean clothes and laundry are among the most important basic human needs for each individual," says O'Reilly. "With clean clothes, an individual is better equipped to gain employment, maintain employment, live a healthier life and improve self-esteem and mental health." 
"What we liked most about this program was the ability to provide immediate assistance while complementing existing laundry voucher programs in the area," says Murdock. "When we approached Phil Konstantine about possibly conducting Laundry Love services at his location, his immediate response was 'Let's Do It!'" Phil is well versed in the needs of the community and has never turned away a patron in need of clean clothes or bedding, and through this program, we are able to give back to both our neighbors and our local business owners."
Murdock and O'Reilly first became aware of the Laundry Love Project through a poverty presentation offered by Opportunities for Otsego in 2018.  They realized the potential for an immediate impact on those in need in the community and decided to make launching three sites in 2019 in Otsego County a community service goal for their company.  Business
For more information about the Laundry Love Project visit, https://laundrylove.org/. To donate to the Otsego County Laundry Love visit, https://www.purecharity.com/otsego-county-laundry-love or  https://www.gofundme.com/otsego-county-laundry-love-program