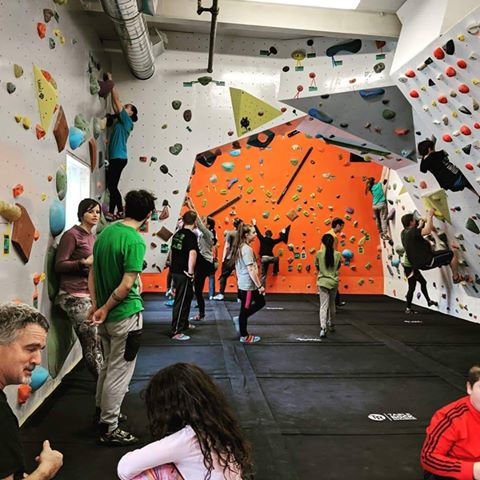 Dear Members,
You are invited to the opening of Congressman Antonio Delgado's ONEONTA office.
Wednesday, Feb 20 from 2:00 to 4:00. 189 Main St, 5th floor.
Come meet and welcome Congressman Antonio Delgado to ONEONTA.
HEALTHCARE JOB FAIR
FOXCARE Center, 1 Foxcare Dr., Oneonta, NY 13820
Saturday 2/23/19 11am-2pm
PARTICIPATING BUSINESSES
Bassett Healthcare Network
Family Planning of South Central NY
UHS Hospitals
The ARC of Delaware County
The ARC of Otsego County
US Care Systems
AO Fox Hospital
Pathfinder Village
Chestnut Rehabilitation and Nursing Facility
Hampshire House
NYS Veteran's Home (Oxford)
Mobile Life Transport
Springbrook
Catholic Charities
Chase Memorial Nursing Home and Rehab
Achieve
Join the Young Professionals Network and the Otsego County Chamber of Commerce in welcoming Table Rock Bouldering to the community, Business After Hours starting at 5:30p.m. and Ribbon cutting will occur at 6:00p.m. with celebration and climbing to follow, free of charge.
Comfy clothes are recommended. All equipment is provided on site.
Featuring
Community Organization · Oneonta, New York
To provide opportunities for young professionals to meet, interact with, and foster relationships with other professionals who have similar interest.
March 19th Event in Utica, NY

Accelerate your company's opportunity for attracting talent, employee retention, skills growth, and expansion with FuzeHub's newest Solutions Forum for NYS Manufacturers. Building a skilled manufacturing workforce is essential for companies to remain competitive in the midst of industry-wide landscape changes. This event will bring together leading regional resources who stand ready to assist your company in tackling today's most pressing issues.
Addressing workforce challenges in the manufacturing sector is critical to industry growth in New York State and across the country. At this event, experience key presentations and one-on-one meetings that will expose you to leading initiatives that can assist your company in advancing the technical knowledge of your team or recruiting the talent you need for growth.
The event will feature excellent networking opportunities and an industry expert panel.
WHEN: March 19, 2019 from 1:30 PM – 7:00 PM
WHERE: Delta Hotel by Marriott
*Program runs from 1:30 PM – 5:00 PM with a reception following from 5:00 PM – 7:00 PM

healthcare-job-fair-flyer-003.docx