Dear Members,
Here is a showcase of upcoming member events and recognitions.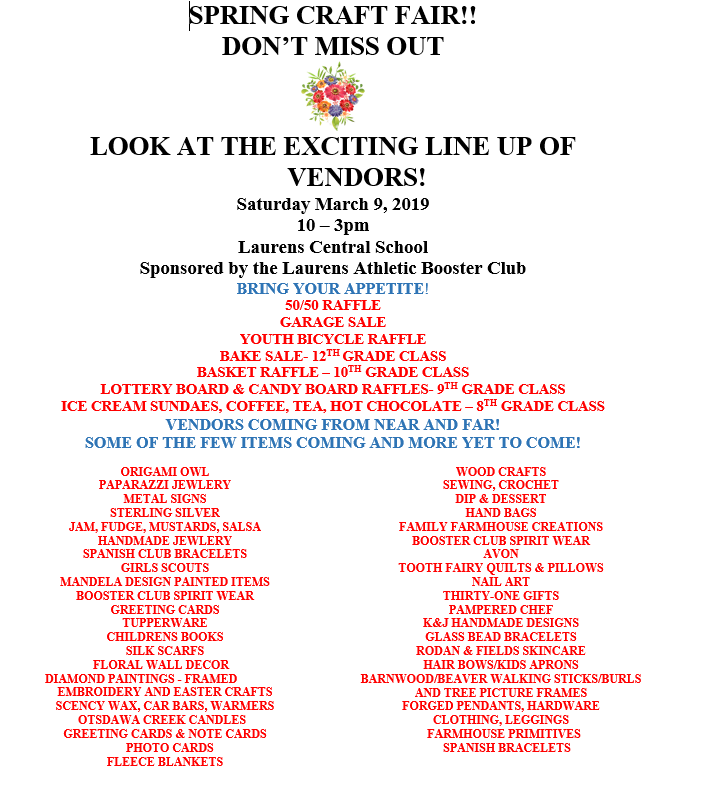 PAINTFEST! Saturday March 16, 2019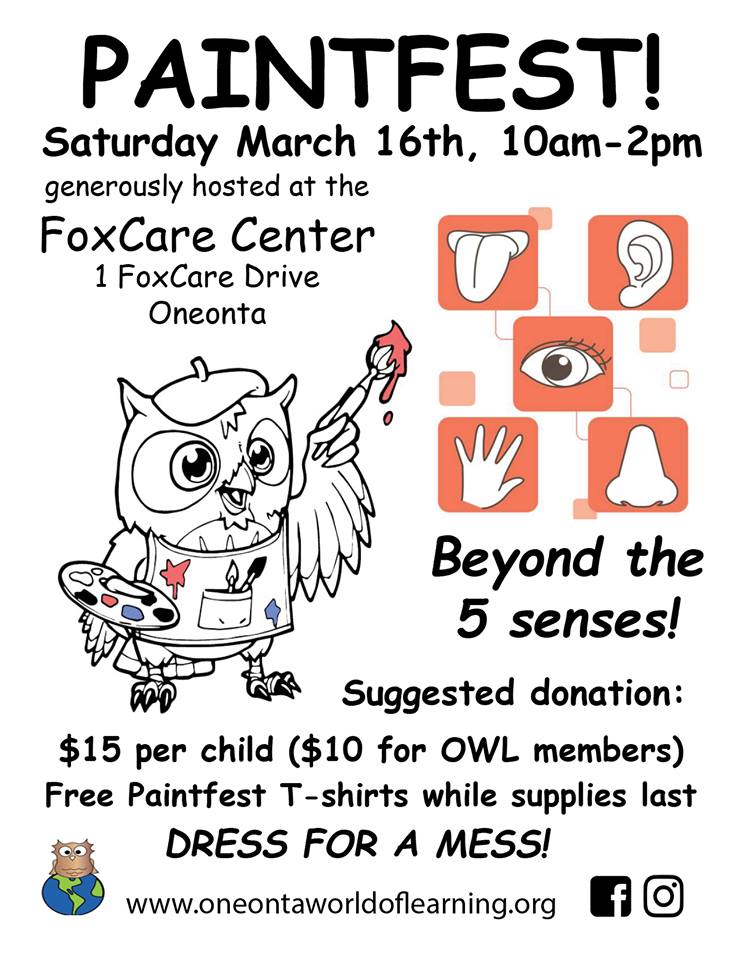 Congratulations to our 10 and 20 Year Chamber Member Anniversaries! We are grateful for your dedication and commitment to commerce in Otsego County! Thank you to our host Foothills Performing Arts & Civic Center and to their outstanding Executive Director, Bill Youngs! A special Thank You to Bella Michaels Restaurant and Sweet Bee's Bakery for the excellent appetizers and desserts!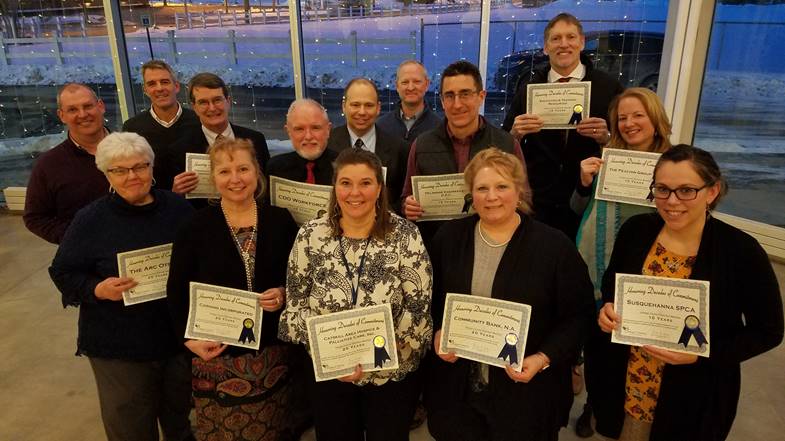 10  Year  Member Anniversary
CDO Workforce
Amish Barn Company
Liquor Depot
Best Wine & Spirits
Peachin Group, LLC, The
Otsego Land Trust
Education & Training Resources
Green Toad Bookstore
Delaware Engineering, D.P.C.
Susquehanna SPCA
Ioxus, Inc.
Briar Brook Farm
Heritage at the Plains at Parish Homestead
20 Year Member Anniversary
The Arc Otsego
Allied Financial Partners (formerly Woods and Dobinsky)
Alpine Awards and Engraving
Artware
Astrocom Electronics, Inc.
Ben Alkes Sewing Machines
Brooks' House of Bar-B-Q
CANO
Capra Business Consultants, Inc.
Community Bank, N.A.
Corning Incorporated
Country Club Auto Group
Custom Electronics, Inc.
Dewar Foundation, Inc.
New York, Susquehanna & Western Railway Corporation
RealtyUSA.com
Springbrook
Suburban Propane
Wolf Wilde, Goldsmith
Wilber Park Apartments
Excellus BlueCross BlueShield
Unadilla Laminated Products
Bettiol Fuel Service, Inc.
Catskill Area Hospice & Palliative Care, Inc.
B K Associates International, Inc.
One Stop Auto Collision
St. James Retirement Community, Inc.
Westcott-Madden Funeral Home
Maxwell's Specialty Shop
Freeman's Journal, Hometown Oneonta, AllOtsego.com
Pathfinder Village, Inc.
Otsego Northern Catskills BOCES
North American Furniture Technicians, Inc.
Bettiol Chiropractic & Alternative Therapies, LLP
Cooperstown Dreams Park, Inc.
Call for Artists for Earth Festival ECO-Art Competition
(COOPERSTOWN) — Area artists can submit artwork for the ECO-Art (& Craft) Competition as part of Otsego County Conservation Association's annual Earth Festival event this spring. Artists of all ages and skill levels can enter artwork of any kind, provided it is created primarily with repurposed, reused and/or recycled material.
The Community Arts Network of Oneonta (CANO) is organizing the ECO-Art (& Craft) competition. CANO will be awarding first and second prize in each of the following categories: Youth (under 10 years old); Teen (ages 10-17); and Adult (18 and up).
"Even if your artwork is not a winner, it will inspire others to consider how they can reconsider putting everyday discards to new use," said Flo Loomis, who is coordinating the competition for CANO.
Earth Festival occurs at Milford Central School on Saturday, April 13 from 11am to 3pm. Items must be brought to the school by 10am on the morning of the event, and must be picked up at the end of the day, unless other arrangements are made. Pre-registration is suggested, though not required. An entry form is available at occainfo.org/earth-festival/.
"The ECO-Art Competition is a beloved part of Earth Festival and we're thrilled that CANO is taking this on," said OCCA Executive Director, Leslie Orzetti. "It's heartening to see how creative people can be with their no longer useful items."
In addition to Earth Festival, all ECO-Art works are eligible to be part of a show at the Wilber Mansion, CANO's Oneonta headquarters, the last weekend in May. Information will be given to entrants at Earth Festival.
For further information about ECO-Art, contact Flo Loomis at (607) 293-6627 or [email protected] . For general information about Earth Festival or to download an entry form, visit www.occainfo/earth-festival/.
Founded in 1968, OCCA is a private, non-profit membership group dedicated to promoting the appreciation and sustainable use of Otsego County's natural resources through education, advocacy, resource management, research, planning and practice. For more information on OCCA, or to donate, visit www.occainfo.org.