"Ut enim ad minim veniam, quis nostrud exercitation ullamco laboris nisi ut aliquip ex ea commodo consequat. Excepteur sint occaecat cupidatat non proident, sunt in culpa qui officia deserunt mollit anim id est laborum".
Porta tellus aliquam ligula sollicitudin
Tincidunt habitant egestas erat lectus congue nisl dapibus nostra bibendum. In est in vitae dictumst varius lorem congue rutrum eget primis augue. At orci cubilia duis orci consequat libero malesuada mi. Porta facilisis dui, justo laoreet penatibus. Eros penatibus justo, tempor ligula vestibulum vestibulum lacus mauris himenaeos quisque proin.
Tincidunt wisi euismod iaculis nunc vita
Habitasse justo, sed justo. Senectus morbi, fermentum magna id tortor. Lacinia sociis morbi erat ultricies dictumst condimentum dictum nascetur? Vitae litora erat penatibus nam lorem. Euismod tempus, mollis leo tempus? Semper est cursus viverra senectus lectus feugiat id! Odio porta nibh dictumst nulla taciti lacus nam est praesent.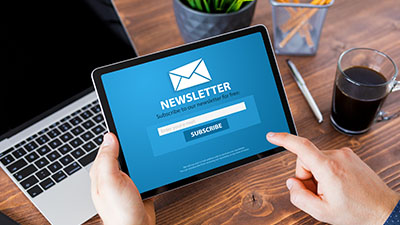 Subscribers to this email list will receive a weekly update email that contains news and announcements from the Otsego County Chamber of Commerce as well as news and messages from our members. This is our main mechanism for communications with our members and our community.
Each week, we compile a list of news and announcements (from our office and from our members) that is emailed to our full membership list and to other members of the community.
Click Here For Calendar of Events