How You Can Get Involved
The following committees are currently active.  If you would like to participate with a committee, please contact our office at 607-432-4500 and our staff will put you in contact with the selected Committee Chairperson.
---
Committee Descriptions
EDUCATION
The Committee is a group of local business professionals and educators who work collaboratively to create and offer real learning opportunities to the local community.  The Committee shall recommend seminars, discussions, training courses and long-term projects that promote business/education stability and growth, as well as the quality of the work force.  The Committee shall assist the Business Action Committee in areas of education policy and issues for our elected officials.
---
MEMBER SERVICES
The Committee shall review applicants for Chamber membership and recommend to the full board, businesses for membership in the Chamber. The Committee shall plan and implement new member campaigns, renewal strategies and value-added services that enhance a member's investment. The Committee shall review and recommend to the Board any revisions and/or changes in the investment schedule, as well as other membership related issues.
---
NOMINATING/BY-LAWS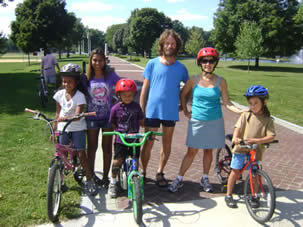 The Committee shall screen and recommend candidates for the annual selection of the Board of Directors and candidates for the posts of Chair, First Vice-Chair, Second Vice-Chair, Secretary and Treasurer.
---
EVENTS
The Committee shall review, plan and implement special fund raising and public relations activities of the Chamber such as the Annual Dinner, Golf Classic and Small Business Dinner. The Committee shall recommend new special events for the Chamber.
---
GOVERNANCE / NOMINATION
Check back soon for more details
---
For more information about the Committees, or to become a Committee member please email info@otsegocountychamber.com.