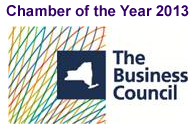 The Otsego County Chamber of Commerce is proud to be a vibrant and active organization. We continually strive to evolve and adapt to the changing needs of the business community as it grows and prospers. We are here to support member businesses, offering business advocacy, putting businesses out in front of the public through networking opportunities, special events, and on our website, and presenting educational opportunities to help businesses strengthen their business capability and sustainability.
Buy mastoral methyldrostanolone online – sports bodybuilding buy test e hairy bodybuilding videos.
Our Mission
To continually improve the overall business climate in the region; to strive for an atmosphere which attracts investment; to build a positive, forward-thinking business community; and to partner with government, groups, individuals and institutions.
Our Vision
To be a proactive business organization in the spirit of collaboration and cooperation, providing value and advocacy to our members with an influential voice dedicated to economic success and quality of life in Otsego County.
Our Core Values
We are here to serve our members.
We believe in education and the value of programs and services that contribute to our members' success.
We welcome opportunities for collaboration and cooperation, inspiring a community vision.
Board of Directors
The Otsego County Chamber has an active and engaged Board of Directors representing a variety of business sectors. The Board meets on a regular basis and works hard to support the mission of the Chamber and invests their time, resources, and expertise to further the economic success of the the County.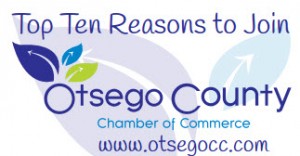 Otsego County Chamber of Commerce Membership
We are a Chamber of Connections. The benefits of membership are numerous and can be tailored to meet your business needs. When you and your business becomes a member of the Chamber of Commerce you are sending the message that you are showing others that you are invested in your business, your employees, and the community and you share our vision for a strong business community.
We invite you to get involved!
Our strength lies in our ability to work together.  There are numerous ways for members to be involved – everything from volunteering your expertise on a committee, to offering and receiving business-to-business discounts, to sponsoring a meeting with government officials or a special event.
For information on our member benefits and how you can be involved, check out our "You Can Help" section or call us at 607-432-4500 for an appointment.
It's about time! Did you realize you can derive significant benefits from your Otsego County Chamber membership in little or no time?

In less than 2 hours, you can…
Attend a membership lunch, network & get updated on current community issues.
Go to an Eye Opener Breakfast and learn the latest on what's happening in Otsego County.
Hear from and dialogue with local, state and federal officials on issues of importance to you and your business at the Government Affairs Roundtable.
Attend a signature event and connect with the area's decision makers.
In less than 1 hour, you can…

Stop by a Business After Hours and make new business contacts.
Join us at Bagels & Benefits to meet new members and network with current members.
Attend a Committee Meeting at the Chamber office.
Participate in a Chamber seminar or workshop.  We offer expert advice on how to operate and conduct your business.
Write an article for the Chamber's Newsletter and Weekly Email Blast.
In no time at all, the Chamber still offers you…
Business referrals from the Chamber's website, and from our staff in response to inquiries received at the office.
A free and accessible virtual Business Resource Center filled with valuable information for all aspects of starting, managing and running a business.
A voice in Otsego County on issues important to the success of your business/organization.
Experts working behind the scenes to ensure a great quality of life.
A resource or "go to people" through the professional staff at the Chamber.
Working for You…
Business After Hours
Business Referrals
Buy Local Reminders
E-Chamber Weekly Updates
Membership and Regional Media Email and Label Lists
Member to Member Discount Program
NBT Insurance: Diverse Health Insurance options including Health Savings Accounts
Marketing on our Chamber website and on our digital LED sign
Educational Programs, Workshops, and Seminars
To learn more about how to become a member of the Otsego County Chamber contact
Sean Lewis, President/CEO at (607) 432-4500 ext. 1 or email:  [email protected]