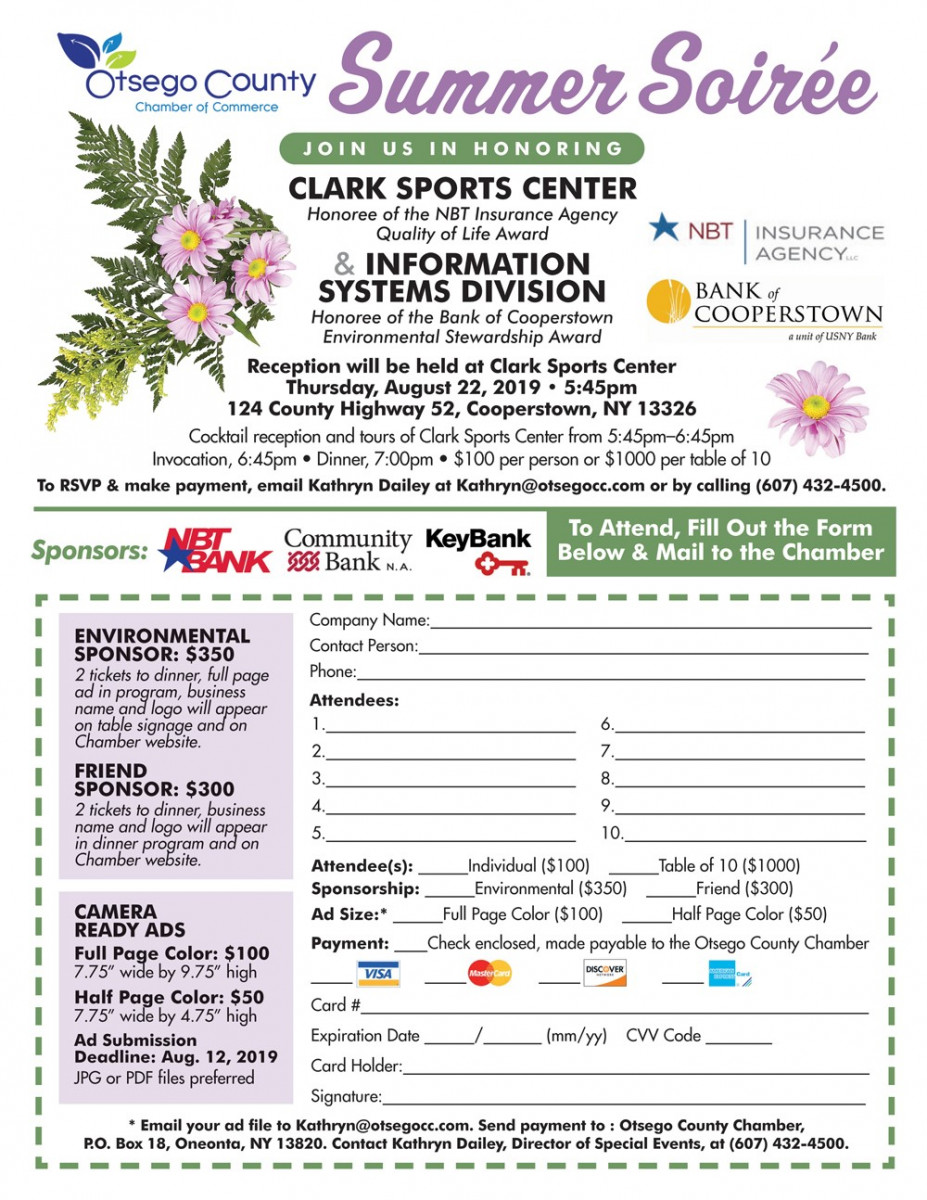 Dear Members,
The Southern Tier 8 Regional Board obtained a grant from the Appalachian Regional Commission to complete a Regional Energy Infrastructure Assessment & Strategy. The project aims to: increase the use of alternative energy, energy storage and local, distributed generation in the region; improve the reliability, efficiency and resiliency of the region's energy infrastructure if/as needed; and to support economic development in the Southern Tier 8 region (Broome, Chenango, Cortland, Delaware, Otsego, Schoharie, Tioga and Tompkins Counties).
The project will increase understanding of energy infrastructure opportunities/challenges and position key projects for future funding.  We are seeking your local insight with this survey (responses can also be entered online at https://www.surveymonkey.com/r/CMR7PNC).Please note that all responses will be confidential. Only aggregated responses will be shared. Please see attached survey.
Otsego Community Guide Now Available and a copy will be give to each guest at our Summer Soiree this Thursday at the Clark Sports Center
Check out our redesigned Otsego Community Guide that highlights the best of what this area has to offer. From tourism to business and industry, to education and outdoor adventure, this guide book features the many wonderful reasons why you should live in or visit Otsego County. This stunning visual piece was developed in collaboration with one of our members, creative agency IDEA KRAFT. https://www.yumpu.com/s/Ba3QsYvx8dJNUE1X These copies are available at the Chamber office to stop by and pick up or can be delivered.
Please join us for a Summer Soiree at the Clark Sports Center on Thursday, August 22, 2019 beginning at 5:45p.m. with a Cocktail Reception with tours and dinner at 7:00p.m.. Please see attached invite and event details below as we honor Clark Sports Center the Honoree of the NBT Insurance Agency Quality of Life Award and Information Systems Division (ISD) as the Bank of Cooperstown Environmental Stewardship Award.

General-Business-Survey-ST8-Regional-Energy-Infrastructure.pdf